Why You Need a Solid Marketing Strategy for a Successful Loyalty Program
The history of loyalty programs dates back to Betty Crocker's good old Box Tops. It was the first of its kind, motivating consumers to buy their products, cut out the square coupons, and mail them in to redeem them for rewards.  The idea of saving money while being rewarded for it is tied to emotion, and this emotion is one of the foundations for loyalty. The concept of mailing in box tops has since been retired, but not without leaving a lasting impression on what it means to have a successful loyalty program.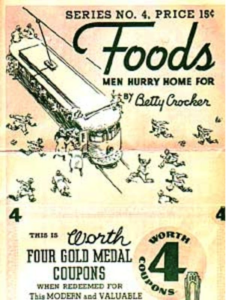 Fast forward to today; building relationships with customers and consumers is one of the biggest challenges businesses face. However, it is a relationship worth fighting for because 60% of loyal customers will go out of their way to purchase from their preferred brand. They will also recommend a brand to friends and family and, most importantly, share it on their social networks. Loyalty programs are essential, and in this post, we'll take you through the importance of why you need a solid marketing strategy.
Realistically, loyalty programs are a marketing strategy themselves, but the big picture associated with them is that they increase the customer's lifetime value. A loyalty program's success is determined by enrollment, engagement, and redemption, which begins with awareness. Defining your target audience and their desired communication channels is an excellent path of focus for your marketing strategy. Receiving personalized communication creates a positive emotion that encourages continued participation. If you think about it, without awareness, there is no loyalty program, making this an excellent place to start.
Successful loyalty programs are built around data analysis. Once enrolled in a well-designed loyalty program, customers' behaviors and preferences come to light. Collecting this data allows companies to develop further and implement customer retention strategies. These insights also provide opportunities for improvement and ideas for program enhancements.
Finally, loyalty programs must be analyzed from the inside out. Regular assessments and adjustments based on key performance indicators like customer engagement, redemption, and satisfaction will improve the program's outcome continuously. This is the time to mention that staying true to your values as a business is more important than ever; customers want to interact with companies and brands they believe in.
That was a lot of discussion about the importance of marketing strategies, yet the uniqueness of the loyalty program is just as important. Lucky for you, we are good at both. YCS Group offers patent-protected rewards and benefits in a platform that can be white-labeled to fit your needs. From there, we will help you create a solid marketing strategy that will not only enhance your loyalty solution but also improve your customer experience. What are you waiting for?
Visit: